The best part about Mother's day is that we mothers get to talk to our Missionary Children!! We had a few technical difficulties (Sara called about an hour later than planned because she forgot her Skype password and her companion talked to her family first and went a bit longer than they thought. Luckily everything eventually worked out. She looked great and we had a wonderful time being together via Skype. She loves being a missionary and has quickly begun to build some great new relationships in her new area, Taidong. Her new companion that she is training is 21 and ready to teach and be a missionary. The companion is really good at reading the map and had been great at all the things Sara was worried about being able to to.
She actually spent more time asking us questions about the family than talking about her experiences, but it was great just to be able to converse. I was working hard to learn to bear my testimony to her in Chinese, but we weren't able to communicate in Chinese as well as Matthew and I did. I am pretty sure it is due to my pronunciation so I guess I will keep working on it. There were a lot more people to talk with when we Skyped with Sara. Matt called at 6:30am - so there was just the immediate family then. She loves the warm weather and said to tell everyone "Hi" and that she loves them.
Below I posted the quick email she sent before she called us.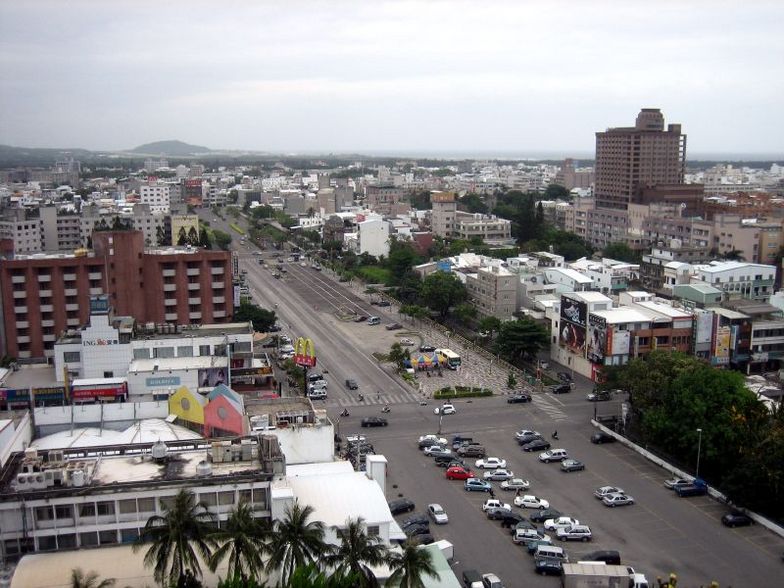 In just a minute I will be talking to you all on Skype :) I am very excited, but my email time is very short today. Plan on around 7ish and yes we also only have 40 minutes so I hope everything got figured out with Matt. I will try and update the Skype but no guarantees We are using our investigators computer and she is actually gone so hopefully she already has the updated version.
Anyways this week was also full of miracles. We also had a few more challenges. Ha ha our area is huge!!! There aren't many people on the streets, but there are prepared people everywhere! The best is that the members are so so awesome and do missionary work at every opportunity. One of my favorite members here is Wang Ma ma. She is the branch Presidents wife. she is the most humble sweet lady and a mother to all the missionaries. She was one of the first people I saw in this ward. It was great because when I saw here I stopped worrying about whitewashing and stuff. I knew that this ward was in good hands and their were very good people.
This weeks most fun but difficult challenge was when we ended up wasting almost a whole day riding our bikes to a crazy area. We asked one of the Elders and he was like "ya probably like a 40 min bike ride." We decided it was worth it. After we started, we realized quickly that 40 min... no way. We also got lost and a very nice lady and man brought us out to the main rode... bikes and all. Then after we started biking again....2hours later.. and a few hills... who knows how many miles... we found her! We taught her for 30 ish min and turned around and headed back so we wouldn't be late for our appointment that night. Our hour dinner break has quickly turned into 15 or 30 min this past week. It is awesome and I love being so busy and having a companion ready to take on anything.
I was very sad about the waste of time, but the next day we met with a member and found out she lived right by her. She was super willing to help her come to church and befriend her. Yesterday she told us they are already facebook friends. She also told us she posted up the picture of us and a ton of people said how awesome we were for going so far to find her. Ha ha... not as much of a waste of time as I felt. The lord is giving us blessings and maybe a little facebook publicity will be good for missionaries all over Taiwan.
We are also still teaching an exchange student here. She is so great, but this week is gone with her program touring Taiwan. pray for her!
Sorry I don't have more time. I'm excited to talk to you all in a minute. I love you and am so grateful for all you do for me! Everyone is looking great. Good to hear about Nicole's endowment and I did get her card as well as Aimee's letter. Thank you! It was fun to see and they look so happy together. Aimee you are also looking more and more beautiful. i loooove you!!!! HAPPY MOTHERS DAY! Muqin jie kaile!!!
Wo ai nimen :)